Do you want to be part of a revolutionary fitness, health & wellness programme?
KSFL is the true diet and lifestyle solution for the 21st century and YOU can be part of it!
KSFL is expanding around the world
We're looking for new international franchisee's
Get in touch to find out more
What Makes Kick Start Unique?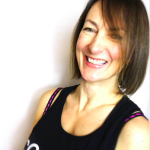 "Kick Start is lifestyle change for the savvy …. we all know what to do! But it's the power of the group which makes the difference – support, motivation, health, fabulousness and fitness, served up with a massive dollop of humour and positivity! I LOVE being a Kick Start Coach – the support groups are brilliant and I truly believe them to be the key to success for my clients." 2
Fran Flin, KSFL Orpington
Awesome promotional material and support to help you get the best possible performance out of your KSFL Business
As a KSFL Coach you will receive beautifully printed Kick Start Fat Loss manuals and handbooks plus weekly digital posters for you to use on social media to promote your sessions.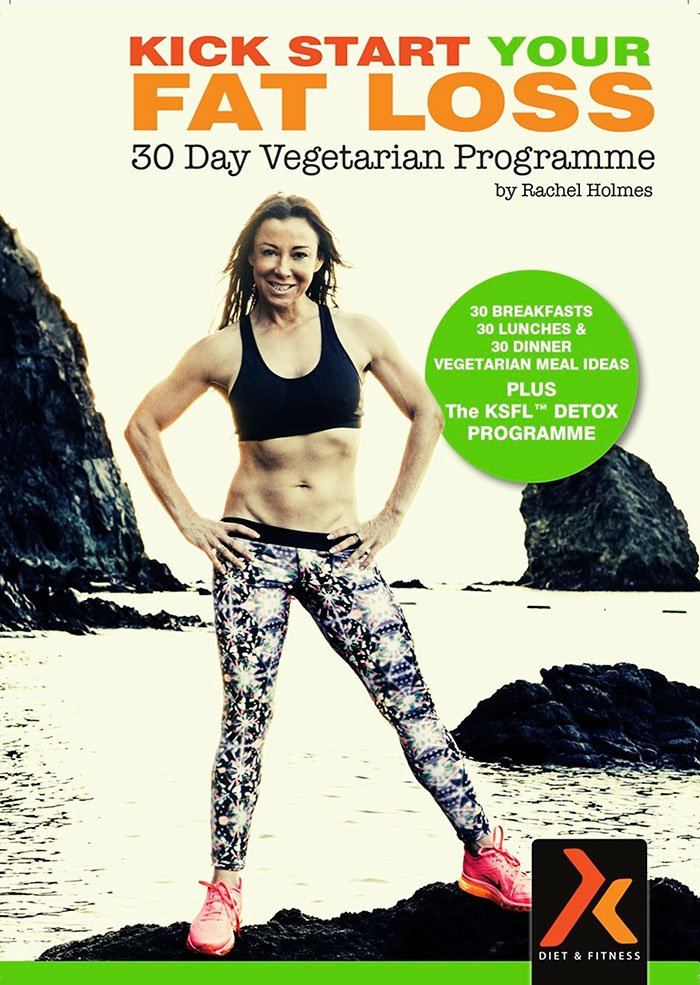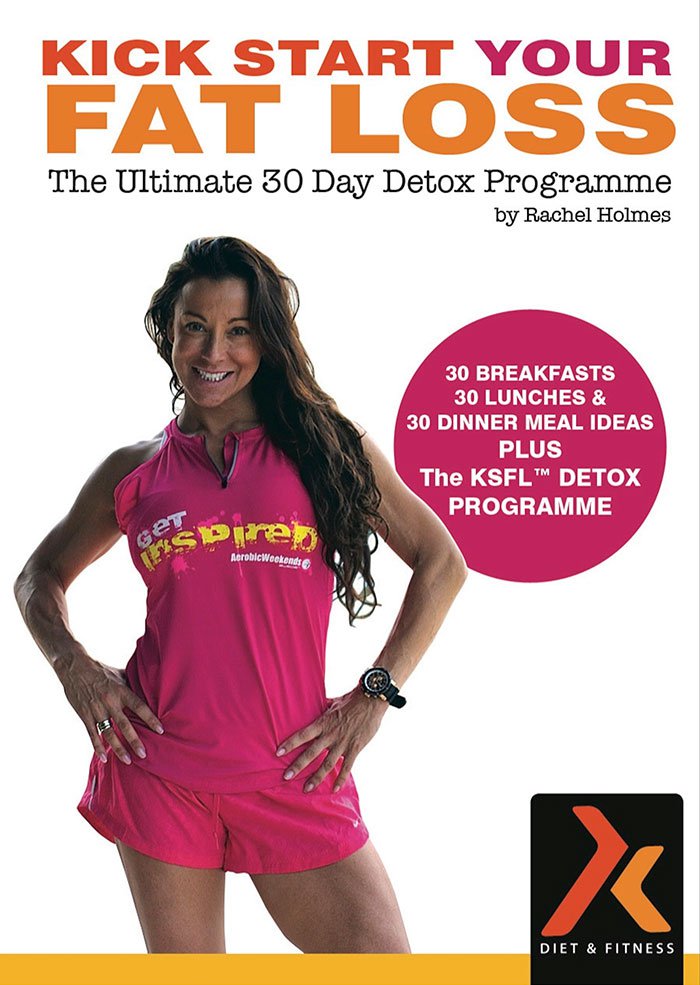 We understand the power of social media and exactly how to help you sell your classes successfully using Facebook, Twitter, Instagram, and YouTube.
As a Coach you get weekly posters, marketing and business training from the training team.
Our latest Kick Start Launch netted £11,000 on her first night! 1

Our signature 12 week transformation 2017 with 30 sign-ups will bring you an income of £4110!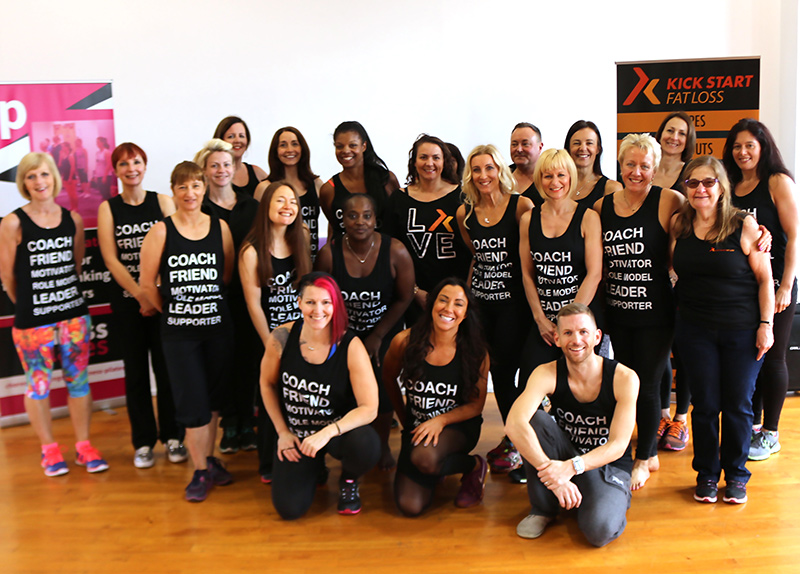 Who Makes A Brilliant Kick Start Coach?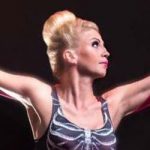 "Developing my online services and creating a passive income is crucial for me as I have two rather busy studios to run – time is crucial, there are also many courses that I attend to keep my knowledge up-to-date and fresh therefore I am keen to develop the online side of Kick Start Fat Loss business that works around and supports all aspects of my lifestyle, whilst adding another key service to my studios." 2
Jane Cole, KSFL King's Lynn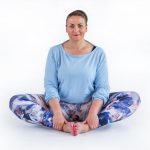 "I run a Health & Well-being Studio. Adding Kick Start to my services allows me to coach individuals that want more then just fitness. KS is a team of health & fitness professionals, mentored by the creator Rachel Holmes whom support each other to ensure we can give 100% to our clients. A complete package, up to date research, real food which delivers real results." 2
Michelle Jermy, KSFL Thetford
FAQs About Becoming Part of Kick Start
What is a Kick Start Coach?
The KSFL Franchise business is set up like any other franchise, which means you choose an available postcode. This is your territory and you will be able to set up as many classes as you choose within this area.
Once you have chosen and purchased your desired postcode we will begin training via the online KSFL Franchisee training website.
You will go through KSFL nutrition, Stage 1 Stage 2 and Stage 3 marketing, attend weekly webinars, and I will coach and mentor you to teach the KSFL model on a weekly basis.
The training is exceptionally thorough and I hold weekly live training webinars to keep you motivated and on top of the whole business.
How much is the investment for a Kick Start Franchise?
Unlike other fitness business franchises (which start off at £27,000 just to get started), KSFL is amazing value!
You are benefiting from my 30 years in the fitness industry running an incredibly successful business. Kick Start Fat Loss is now a tried & tested product and the brand is growing in popularity on a daily basis.
KSFL has been featured in The Mirror, The Sun, Huffington Post, Women Magazine, Daily Mail, Best, Bella, Take a Break, Workout Magazine, Nottingham Evening Post, Irish Times, and media across the UK.
When you fill out the application, you will then have a discovery call to find out if you're a good fit for KSFL; we'll answer any questions you have and tell you more about the investment.
How does a Kick Start format work?
As with any franchise you teach a set format, use KSFL branding, flyers, leaflets, marketing, music, workouts, clothing and promotion.
I teach you how to use social media to effectively build you and your business PLUS you are able to train other instructors (sub contractors) to teach in your postcode area. You train to deliver the KSFL nutrition, talks and, of course, the 30-minute class itself, which changes and updates every week.
Think of other national franchises that you know and recognise such as Starbucks, Costa, McDonalds, Nandos, Pizza Express… the list goes on.
This uniformity enables you to benefit from a strong brand and is scale-able, so you as the franchisee can step back and manage other instructors to teach your clubs within your postcode.
You will be joining a thoroughly positive, productive and proactive team who are committed to revolutionising the lifestyle club and workout market.
You follow the KSFL blueprint, systems & strategies, and your business WILL be successful.
Am I the right sort of person to be a Kick Start coach?
I'm looking for people who are willing to break new ground, willing to learn new concepts and do things no one else has ever done before on a large scale. You will need to set aside time every week to work on your training, marketing and learning the KSFL methods and brand standards.
Do you have a large following on social media or have big community classes? Then it will be easy to convert your existing clients into KSFL.
You will need to spend time working, promoting and marketing your franchise but the rewards will be worth it long-term.
What is the earning potential of becoming a Kick Start Coach?
SFL has fantastic earning potential. Our signature 12 week transformation 2017 is £137 – £167 so 30 people will bring you an income of £4110!
How does Kick Start differ from other diet and fitness clubs?
The members' area contains webinars, videos, home workouts and videos with me explaining KSFL, the diet and how it works.
Every one of your customers has access to the full central website detailing everything they need to know, and they have complete online support as well as your weekly classes. No other Diet & Fitness Club offers this online and offline support.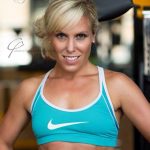 "Kick start is not just a business for me it's a way of life. In the last 5 years we have helped people come off medication, come off antidepressants, reduce asthma, skin problems & even help them fall pregnant!!! The support group is priceless, not just in the support & motivation they get from us as coaches but from each other, these women become close friends that encourage each other every step of the way.
Kick start is simple, it's the whole package and I love it!"2
Kelly Reed-Banks, KSFL Cambridge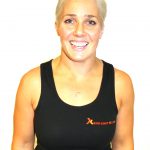 "I love working online with people. They have me in their living room to workout with, they have access to our group 24/7 and the support from members of the group is amazing." 2
Danni Evans, KSFL North Shropshire
Results may vary from person to person
Testimonials have been sent to us by kickstartfatloss.net customers and are not intended to represent or guarantee that anyone will achieve the same or similar results.